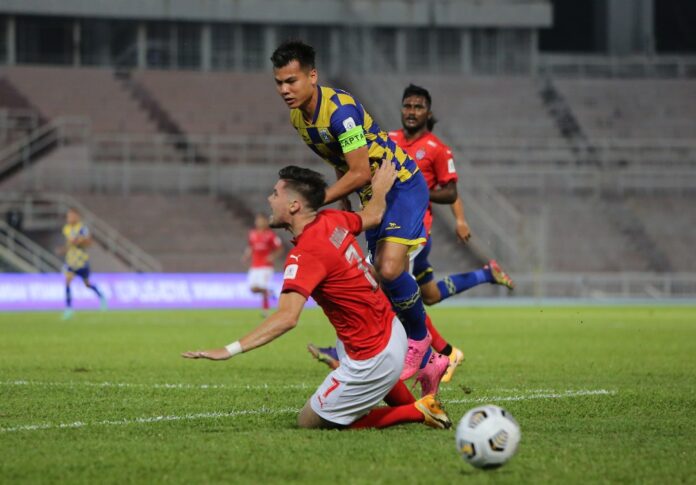 PETALING JAYA, Aug 20 – Defensive lapses proved costly for Sri Pahang as Kuala Lumpur City FC carved out a 2-0 win over the East Coast side in the only Super League encounter played at the Darul Makmur Stadium in Kuantan on Friday.
With the league at the tail end of the competition, the defeat left the Elephants in the relegation zone in ninth position with only 17 points after 18 matches.
KL City is in sixth place after 19 matches with 27 points.
The home defeat is all the more painful for Pahang coach Dollah Sallah, a former national coach.
He was hoping for Pahang to bounce back after a 2-0 defeat to neighbours Terengganu FC in their last match played in Kuala Terengganu.
Pahang can thank their goalkeeper Daniel Wafiuddin Sa'dun for keeping the scoreline down against the visitors. KL City went into attack mode right from the start but could not hit the target either through poor finishing or Daniel keeping them at bay.
However,  Bojan Hodak's players finally struck four minutes after the restart. Colombian hitman Romel Morales made it count off an assist from skipper Paulo Josue, always an inspiration to his teammates.
Morales, kept his cool after Josue caught the backline in sixes and sevens to slot home the opening goal. It was all KL City needed to get their adrenalin flowing and it was all over for Pahang in the 71st minute when the visitors netted their second.
This time it was Zhafri Yahya who got his name into the scoresheet. J. Partiban worked his way up on the left and his deep cross caught the Pahang backline on the wrong foot. Zhafri made no mistake with the opportunity that came his way.
For KL City their unbeaten run now stretches to nine matches but more importantly left Hodak pleased with the overall performance of his team.