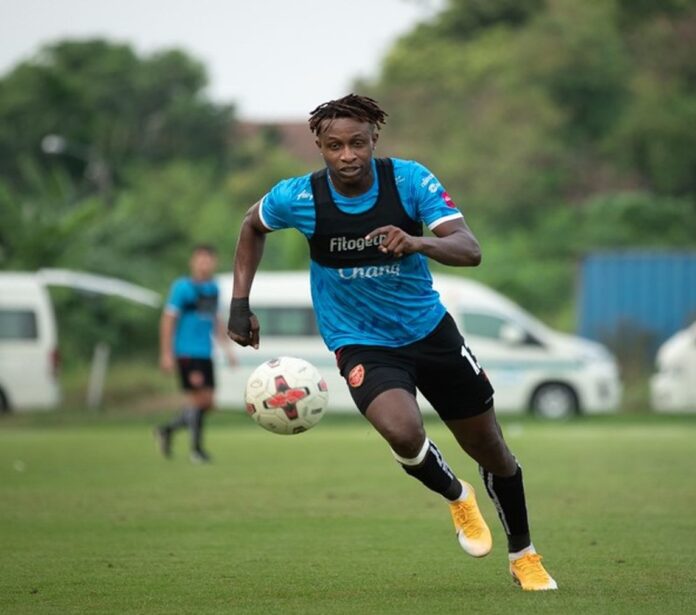 KUALA LUMPUR, Feb 6 – Naturalized Gambian-born Malaysian, Mohamadou Sumareh has won his case filed with FIFA and his former team Pahang will have to pay the international a whopping USD1.2 million (RM4.9 million) in back wages for a breach of the contract.
The world football governing body has ruled in favour of the national midfielder who took the matter to FIFA on late payment of salaries, including an annual increment of USD5,000 after his second year with the Elephants.
He joined Pahang in 2017 and says that his salary remained stagnant although there is a clause in his contract that includes an annual increment of USD5,000 after his second year with the East Coast giants.
Sumareh disappeared from Pahang in August last year, claiming he has not been paid his salaries and failed to show up for training under coach Dollah Salleh for the opening league match against Johor Darul Takzim (JDT) at home when the league resumed on Aug 28, 2020. JDT won the match 3-2.
Without Sumareh, Pahang struggled in the one-round league and finished eighth place with 14 points.
FIFA said the total sum of US1.2 million includes the breach of contract for 2020 and 2021. No details of the case were made available but Pahang can request it from FIFA within 10 days.
Pahang can also bring the case to the Court of Arbitration for Sports (CAS) or will have to pay Sumareh the amount within 45 days.
Sumareh has become a key link in the national team after he was granted Malaysian citizenship in April 2018.
He was called up to the Harimau Malaya squad in October 2018 and has never looked back donning national colors.
The Fajara-born (in Gambia) has stayed in Malaysia since the age of 12.
After he disappeared from Pahang, Sumareh joined the Thai league club Police Tero FC for a brief stint before returning to Malaysia.
His name has been linked to several teams in the M-League but there is no news on the matter.